February 21, 2020
Monohaven's On A Wing And A Prayer, aka Angel…Best Baby Puppy In Show at Woodstock & District Canine Association all breed show.    Many thanks to respected Judge Anik Primeau for recognizing the merits of this little girl.
October 28, 2019
Single yellow female born by c-section this morning.
August 26, 2019
Babette has been bred to Ch. Cawarra's Pride of Halton.   This will be an all yellow litter expected to be born end of October, 2019.
December 9, 2018
All puppies from this litter are in their new homes.
November 26, 2018
We have one yellow female available.   Photo below.   Interested persons should submit a Puppy Questionnaire.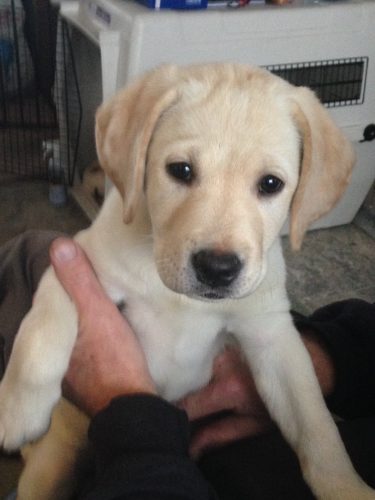 September 29, 2018
Healthy litter of 7 puppies born today.   2 black males, 1 yellow male, 1 black female, 3 yellow females.   Everyone is doing very well.   Photos on the "Puppies" page!!
June, 2017
Healthy puppies born June 25, 2017    3 black males, 1 yellow male,  1 black female, 1 yellow female.   Molly and puppies are all doing well.    Photos are on the "Puppies" page!!